Driveways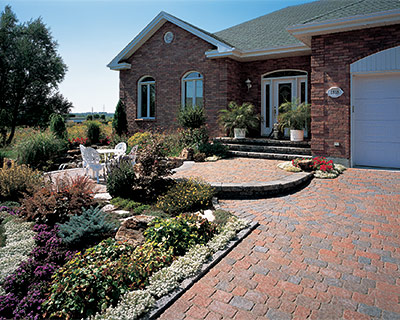 A driveway is the main access point to your home. It is also one of the most ignored aspects of it. Most people take their driveway for granted, assuming that no matter what material they use, the driveway would be resilient and demand very little attention. That's simply not the case. Driveways are a fundamental aspect of your landscape and can be a design opportunity as well. Great paver driveways look wonderful and can enhance your home's curb appeal.

At Worms Hardscaping & Landscaping, we've installed driveways on many properties in Mohnton, Pottstown, Lebanon, Hamburg, and Chester County. We encourage our clients to look at different pavement options for their driveway. It can really enhance the entire look of your home. Our clients in Reading, Lancaster, Leesport, Berks County, and Shillington have opted for our services and installed attractive and functional driveways on their property.


Different Kinds of Driveways
There are different types of driveways you can install on your property. All you need to do is look at your landscape and consider its size and shape. Consider the following examples:


Circular Driveway – If you have space on your property, a circular driveway is a great idea. You won't have to worry about reversing your car to drive away from your home. A circular driveway has separate entry and exit points.


Curved Driveway – Curved driveways create a sense of mystery, especially if your home isn't visible from the road. As the name implies, a curved driveway turns towards your home instead of leading straight towards it. This driveway is a good idea if you have obstacles like trees or boulders on your property. It's also a good option for people you have garages that aren't in line with the street.


Straight Driveway – This is the simplest and most common driveway design and can be found on most properties. There's something very grand and elegant about straight driveways, especially if they're lined with tall trees.


Driveway Materials Used
There are several materials you can use on your driveway. The most affordable is the gravel driveway, but that requires a lot of maintenance. We generally don't recommend it to our clients. Other materials include: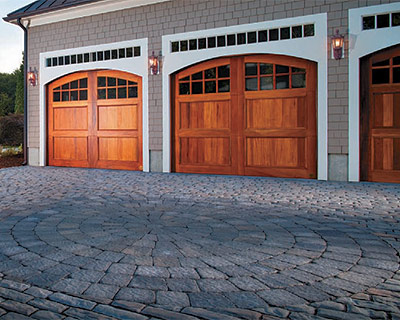 Concrete Pavers – Concrete pavers are the most common materials used for driveway construction. They come in several sizes and colors and some even replicate the look of natural stone.


Brick Pavers – Brick is also a very popular material for driveways. It has a rustic, old-school charm that can't be denied.


Natural Stone – Flagstone or cobblestone are a great choice for a driveway if you have the budget for it. They would look interesting and can be easily maintained.


If you want to know more about our services, feel free to get in touch with us at Worms Hardscaping & Landscaping. Just give us a call on 610 777 4444. You can also fill in this contact us form with your questions. We will reply as soon as possible.