Ponds and Waterfalls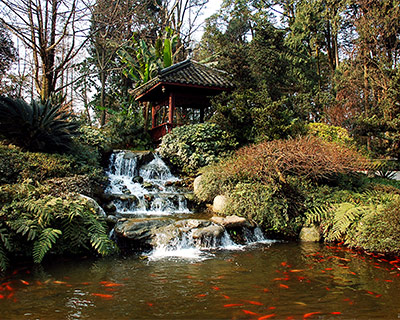 The element of water has often been used to add a soothing environment to a home. There's just something about the sound of gently flowing water that brings serenity to any environment. It's not really surprising that people have been installing fountains and water cascades on their property for several hundred years now. Modern sensibilities are a little different. People want something more natural, something that seems like it's the part of the landscape. Ponds and waterfalls still add the element of water to your property, but they create a more natural ambiance.

At Worms Hardscaping & Landscaping, we have installed several outdoor water features in different properties. We have worked on projects in Mohnton, Pottstown, Lebanon, Hamburg, and Chester County. With careful planning and design, we can recreate a small piece of nature in your backyard. Our clients in Reading, Lancaster, Leesport, Berks County, and Shillington have installed waterfalls and ponds on their properties and have seen a marked improvement in the environment of their home.


Ponds
Ponds are a great addition to any landscape. They can be as small or as big as you like. You can add koi fish to the pond or turn it into a small oasis by adding aquatic plants. Ponds can come in various styles and designs. They can also fit into almost any budget. We take the following points into consideration when we plan ponds.


The location - It's a good idea to place a pond away from trees and a low spot. We also take sunlight into consideration as it can impact the fish and plant life.


Access - Ponds need access to both water supply and electricity.


View – Backyard ponds are very beautiful as they're planned and designed well. Naturally, you would want to experience it from your home. We will place the pond in such a location that you'll be able to see it from your home.


We always recommend our clients to think over the decision before installing a pond. This water feature requires careful attention and maintenance. Without proper maintenance, it can turn into something unpleasant and ugly.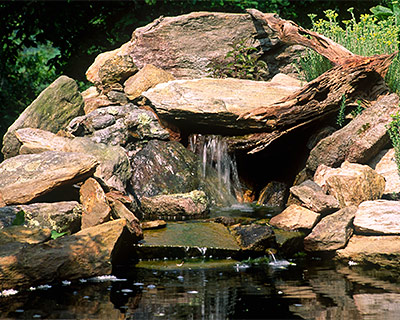 Waterfalls
Like ponds, waterfalls are also very natural looking additions to your property. A waterfall can actually be added to a pond to create a miniature eco-system in your home. We can create a very rustic and natural looking waterfall in your home by using uneven rocks and stones. Thas design is quite popular with most of our clients. Of course, you can work with our designers to create something unique for your home as well.

Our experts will advise you on all matters related to the design and maintenance of your waterfalls. All you need to do is call us and we will install attractive waterfalls in your home. If you want to know more about our services, feel free to get in touch with us at Worms Hardscaping & Landscaping. Just give us a call on 610 777 4444. You can also fill in this contact us form with your questions. We will reply as soon as possible.