Outdoor Kitchens and Fireplaces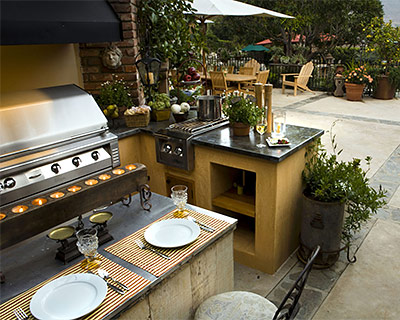 Are you fond of entertaining? Do you love having your friends and family over to spend a pleasant evening with? If that's the case, an outdoor fireplace or an outdoor kitchen would be the perfect installation for you. Over the years, several people have installed outdoor kitchens or fireplaces in their backyards. In fact, they're some of the most popular installations today.

At Worms Hardscaping & Landscaping, we have installed several kitchen and fireplaces outdoors. We know the entire process like the back of our hand. We pay particular emphasis on quality, which our clients in Mohnton, Pottstown, Lebanon, Hamburg, and Chester County have noticed. They know they can trust us to get the job done well.

We have worked on several projects in Reading, Lancaster, Leesport, Berks County, and Shillington. We find that none of our clients regret their decision to install a kitchen or a fireplace in their backyard. They're immensely useful structures.


Outdoor Kitchens
If you're fond of hosting dinner parties, you'll definitely love a good outside kitchen. They're great for social people who love to cook. Outdoor kitchens are also great places to spend some valuable time with your children. Here are some of the common types of kitchen layouts:


Single Counter – This kitchen is the most affordable. It's also great for people that have a limited amount of space. The counter can be tucked into a corner, out of the way, but still there.


L-Shaped – This is the most popular counter as it allows for a separate cooking area. This kitchen is still relatively affordable and doesn't take up too much of space.


U-Shape – As the name implies, this kitchen counter has three separate sections for preparing food, for cooking it, and for washing it. This is a very popular layout. However, it's more expensive than the other two plans mentioned above.


3/4th Square – This is the most expensive outdoor kitchen you can install. However, it does have an extra counter that can be used as a dining table or bar serving area.


You can choose a specific layout that fits your needs, the size of your backyard, and your budget. We can install any kind of kitchen for you.


Outdoor Fireplaces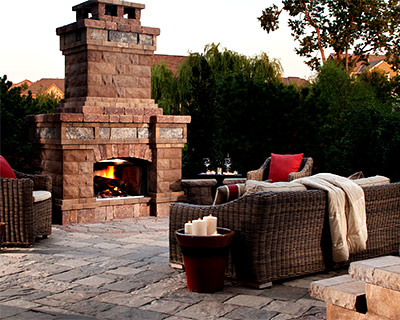 There are few things as pleasant as curling by the fireplace, with your loved ones in a cool evening, under the open sky. That's just a near perfect way to end any day. An outdoor fireplace is a great installation for anyone, whether you like to socialize or not. You can also add a stone oven to an outdoor fireplace to add to its functionality.

We can use brick, stone, concrete, and other materials to make the perfect fireplace for you. All you need to do is tell us your requirements, set your budget, and approve a design; we will handle the rest.

If you want to know more about our services, feel free to get in touch with us at Worms Hardscaping & Landscaping. Just give us a call on 610 777 4444. You can also fill in this contact us form with your questions. We will reply as soon as possible.